Announcing Our 2018-2019 Season!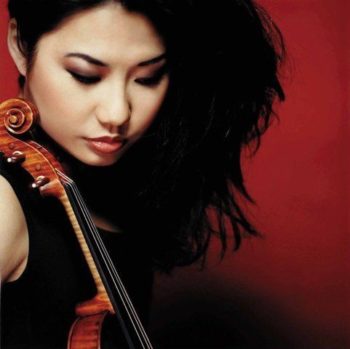 Sarah Chang & Mozart Requiem
Sunday, January 13, 2019
Sarah Chang is recognized as one of the world's great violinists. Since her debut with the New York Philharmonic at the age of 8 she has performed with the most distinguished orchestras, conductors and accompanists internationally in a career spanning more than two decades. Her most recent recording for EMI Classics, performances of Brahms and Bruch violin concertos with Kurt Masur and the Dresdner Philharmonic was received to excellent critical and popular acclaim and was her 20th album for the label. She will perform Brahms' Concerto No. 1 in D Major, Op. 77 with the Gulf Coast Symphony.
The Fort Myers Symphonic Mastersingers and guest soloists join the Gulf Coast Symphony to perform Mozart's Requiem in D Minor. The creation of this choral masterpiece is shrouded in mystery – one that makes the piece all the more fascinating and emotionally stirring.
Bond and More
Sunday, January 20, 2019
An evening of iconic music from the cinematic adventures of James Bond and other action thrillers with guest vocalist Chloe Lowery, fresh from her Broadway run in the classic-rock theatrical extravaganza Rocktopia. Lowery is a featured vocalist with the powerhouse Trans-Siberian Orchestra, and has recorded and toured with Yanni on his landmark Yanni Voices album and tour. She also performed with renowned jazz trumpeter Chris Botti, has been a soloist with the New York City Ballet, collaborated with noted hard-rock guitarist Joel Hoekstra, and even stepped into Janis Joplin's shoes to tour with her legendary band Big Brother and the Holding Company.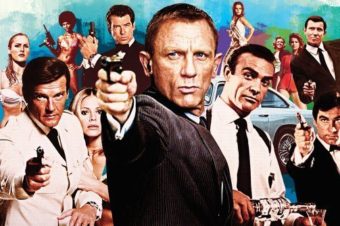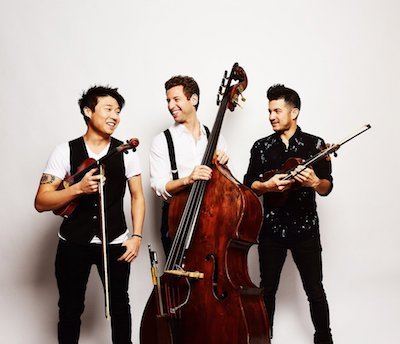 Time for Three
Sunday, February 17, 2019
The groundbreaking, category-shattering trio Time for Three transcends traditional classification, with elements of classical, country western, gypsy and jazz idioms forming a blend all its own. The members — Nicolas (Nick) Kendall, violin; Charles Yang violin; and Ranaan Meyer, double bass — carry a passion for improvisation, composing and arranging, all prime elements of the ensemble playing. Time for Three's high-energy performances are free of conventional practices, drawing instead from the members' differing musical backgrounds. The trio also performs its own arrangements of traditional repertoire and Ranaan Meyer provides original compositions to complement the trio's offerings. Recent highlights included their Carnegie Hall debut, appearances with the Boston Pops, Melbourne Symphony Orchestra, a sell-out concert at the 2014 BBC Proms, and an appearance on the ABC prime time hit show Dancing with the Stars.
Paul Nadler Conducts the Gulf Coast Symphony
Sunday, March 3, 2019
Paul Nadler is an exciting and highly respected symphonic and operatic conductor whose career has taken him to over fifty cities on three continents. Since his Metropolitan Opera debut in 1989 he has led the company in more than 60 productions. Maestro Nadler is beloved in Southwest Florida, and the Gulf Coast Symphony is honored to have him guest-conduct Brahms' Symphony No. 1 in c minor, Op. 68. Also on the program is Schubert's Rosamunde Overture, Op. 26.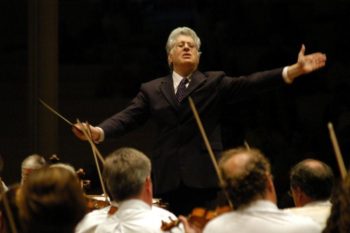 Show Boat
Saturday, March 23 & Sunday, March 24, 2019
The Gulf Coast Symphony continues its tradition of spotlighting one great American musical each year. Partnering again with Broadway Palm Dinner Theatre, Show Boat will be fully staged with costumes, sets and choreography, and performed at the Barbara B. Mann Performing Arts Hall at FSW with full symphony orchestra.
Show Boat follows the lives of the performers, stagehands and dock workers on the Cotton Blossom, a Mississippi River show boat, over 40 years from 1887 to 1927. Its themes include racial prejudice and tragic, enduring love. This show was the first time that serious black and white characters held the stage on Broadway together as equals. The musical contributed such classic songs as "Ol' Man River", "Make Believe", and "Can't Help Lovin' Dat Man".
Musical Icons: A Tribute to Frank Sinatra, Elvis Presley & Michael Jackson
Saturday, March 30, 2019
Three of the greatest tribute artists from Las Vegas, including Brian Duprey (Sinatra) and Dean Z (Elvis) – will recreate the sounds and energy of three of the most iconic musicians of the 20th century. Frank Sinatra, Elvis Presley, and Michael Jackson not only influenced generations of fans, they influenced each other!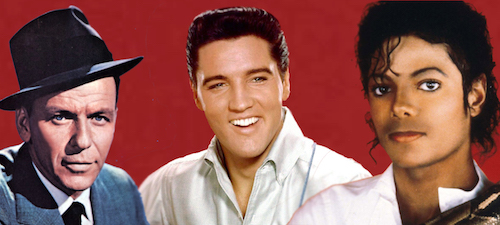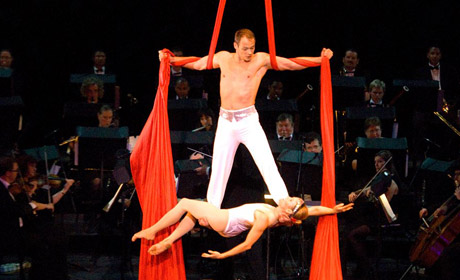 Cirque de la Symphonie
Sunday, April 28, 2019
Cirque de la Symphonie brings the magic of cirque to the concert hall. Artists include the most amazing veterans of exceptional cirque programs throughout the world—aerial flyers, acrobats, contortionists, dancers, jugglers, balancers, and strongmen. Each artist's performance is professionally choreographed to classical masterpieces and popular contemporary music in collaboration with the maestro.
Rossini's The Barber of Seville
Saturday, May 11, 2019
This delightfully amusing story of young love unfolds in Spain with Count Almaviva striving to win the love of the beautiful Rosina. To rescue her from her awful guardian, the Count enlists the help of the town's busybody barber, Figaro, who mostly creates mayhem with his disguises and schemes. The Barber of Seville appeals to both opera newbies and aficionados.
Sung in Italian, with English titles, this fully staged production features international stars and artistic team.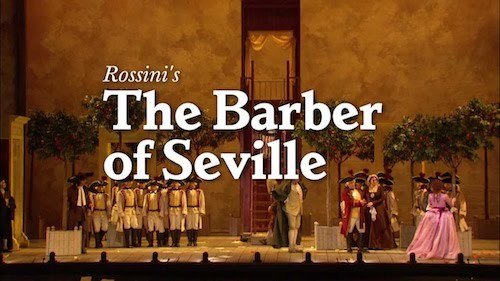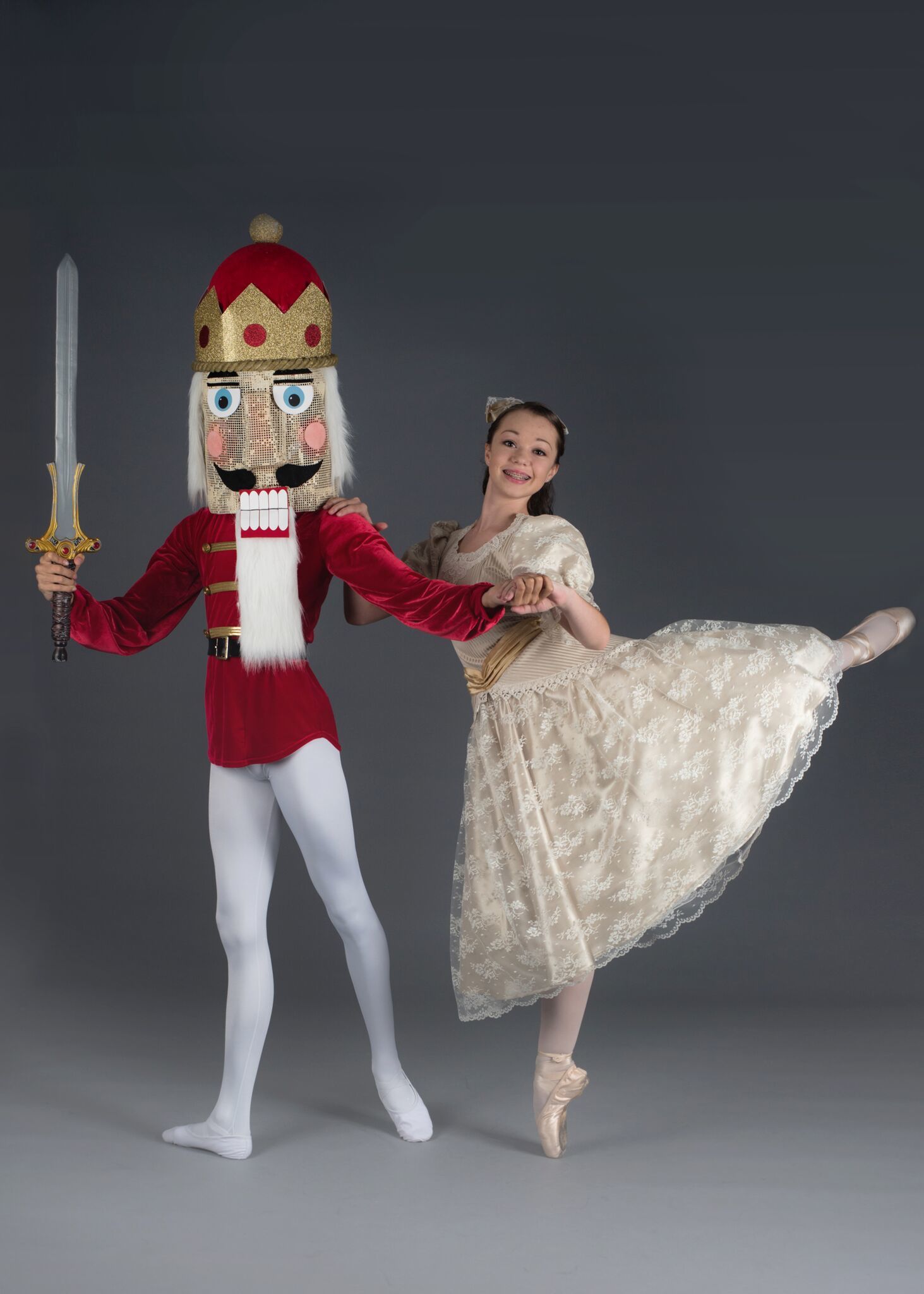 The Nutcracker with Gulfshore Ballet
Saturday, December 1, 2018
Gulfshore Ballet and Gulf Coast Symphony present Tchaikovsky's holiday classic, The Nutcracker. This two-act ballet is based on a story by E.T.A. Hoffmann that centers on a family's Christmas Eve celebration. It is a great introduction to classical music and dance for children.
Two performances – 2:00PM & 7:00PM.
*Show not part of any subscription series.
The Midtown Men Holiday Hits –
Stars from the Original Cast of Jersey Boys
Sunday, December 16, 2018
Come deck the halls with The Midtown Men, reuniting stars from the Broadway smash hit JERSEY BOYS, will ring in the Christmas season this year with their "Holiday Hits" show. This evening of songs and stories will feature iconic Yuletide classics such as "Winter Wonderland," "Let It Snow," and "Have Yourself a Merry Little Christmas," as well as their signature renditions of the greatest rock and roll hits of the 1960s. The popular vocal group will treat their audiences to the songs of The Beatles, The Temptations, The Four Seasons, and of course some hits from Jersey Boys! Additionally, The Midtown Men will perform their holiday single, "All Alone on Christmas," which they recorded with Stevie Van Zandt and members of Bruce Springsteen's The E Street Band.
 *Show not part of any subscription series.
*All events, dates, and artists subject to change without notice. All sales final.