Is There a Doctor in the House?
June 19, 2020
Well, the Gulf Coast Symphony Has Jake Goldberger on Clarinet
What is it with doctors playing in community orchestras?
Across America, healthcare professionals help form the core of many volunteer ensembles. Big cities such as Los Angeles and New York City have doctor orchestras. There's even a World Doctors Orchestra.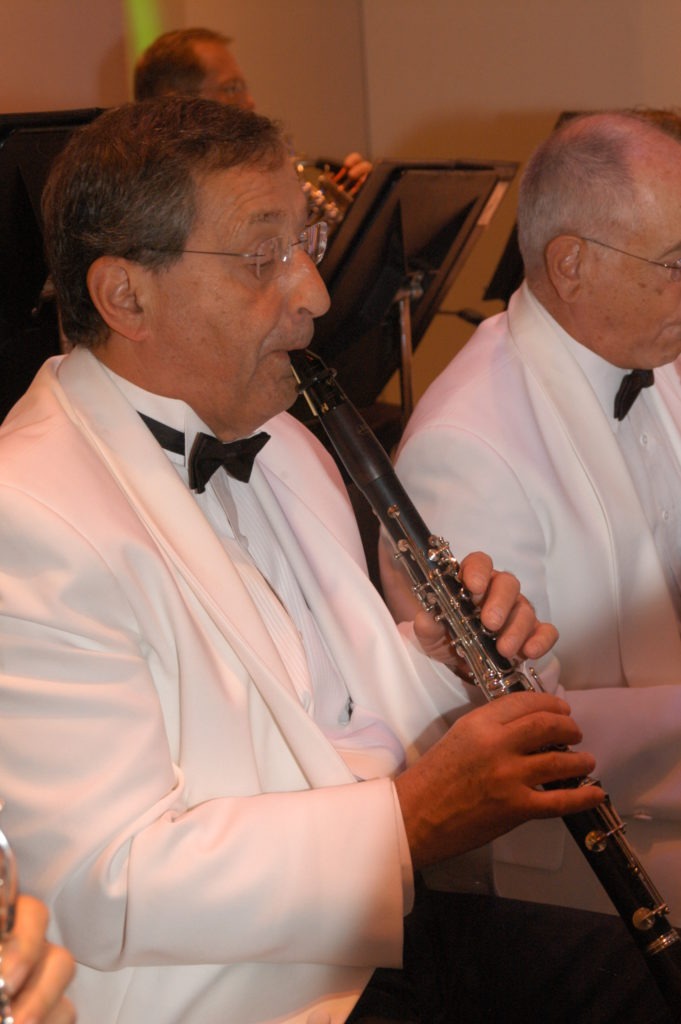 The Gulf Coast Symphony, too, counts an array of active and retired healthcare professionals at its heart.
"It's well known that music has important benefits for medicine. Also, playing a musical instrument and doing surgery require similar mental and physical dexterity and discipline," says Gulf Coast Symphony's clarinet and bass clarinet player Jacob Goldberger, who happens to be a retired trauma and cancer surgeon.
Jake represents a breed of musician/benefactor that helps keep the music flowing from community orchestras in more ways than one. Thankfully, the GCS has several such members.
But today, let's talk about Jake. He hails from the now Czech Republic, having been born in a town near the Polish border. He came to the U.S. when he was 13 years old and grew up in Brooklyn, with a stop along the way. "I left Czechoslovakia when I was two, and in the years in between, I was raised in Israel. That was starting in 1948, just as Israel was becoming a state."
Jake says his parents weren't musicians, but supported his efforts. And those began in Israel. "I got a beaten-up clarinet and started playing when I was 10 or 11. I took lessons privately for two years just before I left the country. And I continued when I came to New York."
Jake played clarinet through his schoolboy years. "I was a middle-school player. I was a high-school player. I was an all-city player, and then I was a non-player."
No More Axe to Grind
Indiana University has a renowned music program. But upon his arrival on campus in Bloomington in the early 1960s, Jake, who was a chemistry student, learned the music department wouldn't allow non-music majors to participate in its ensembles. "It was a very sought-after and crowded music school, so I got left out."
He did, however, play recorder in a baroque ensemble associated with the university. "I pretty much gave up the clarinet when I turned 17, and I didn't pick it up again until I was in my 40s."
Upon graduating from Indiana University with his Bachelor of Science degree, Jake attended IU's medical school. And when the time came, he moved on to do his residency at Rhode Island Hospital, in Providence, R.I., and while there, he undertook a research fellowship and earned a Masters in Biology and Nutrition at Brown University. 
Jake later served two years of active duty in the army, rising to the rank of major and running the emergency room at the military hospital in Newport News, Va.
The military experience paid off. On completing active duty, Jake was hired to set up a trauma service and intensive care department at the University of Miami's Jackson Memorial Hospital. And that's when the music returned. "There was a band at the university, and some of the doctors had been involved. So, I joined and played there."
Two years later, Jake landed in Fort Myers, where he set up a practice of trauma surgeons rotating among the area's three hospitals. That made him a busy man, so he put down the clarinet again, until about five years later.
His first musical stop after settling into Fort Myers was what is now the Southwest Florida Symphony Orchestra, for which he played two years. At the time, that orchestra was evolving from a laid-back volunteer ensemble to a professional group, Jake says. That change created challenges for him, as he was also running a busy medical practice. "I had to give it (the orchestra) up because it became too demanding."
That's when the Gulf Coast Symphony appeared on his horizon. "The orchestra was a year after being established and rehearsed in my temple. Once I realized they were playing there, I joined in 1997," Jake says.
The GCS was formed in 1995 and started out as a relatively easy-going group, though, it would soon strive for a more professional performance standard, though still volunteer in nature.
Pandering to His Bass
Jake plays second clarinet for the GCS. But after years of hiring in a bass clarinet for performances, an expensive proposition, Music Director Andrew Kurtz asked Jake also to play bass clarinet. That was about 15 years ago. "I said 'no problem.' I went out, bought a bass clarinet, hired a teacher, and I became a bass clarinetist."
Bass clarinet is one of the deepest voices in the clarinet family. It has a rich and seductive voice few other instruments can muster. You might say it's the Barry White of clarinets.
Well, Jake says the Gulf Coast Symphony's development from those early days has been monumental, with the repertoire and performances getting tougher and more satisfying by the year. But striving for excellence brings pressure. "By the second or third year, I realized I wasn't really going to be able to keep up," Jake says.
So, needing to learn bass clarinet anyway, Jake looked to improve his overall level of play. To that end, he found professional clarinetist and teacher Scott Ellington. "I studied with him for about 10 years, and I still go back to him from time to time."
Jake met with Scott Ellington once a week for two hours, working on technique and musical passages. "I felt more comfortable with the orchestra as I got better." That was 10 years ago, and Jake has little such discomfort playing today.
On the medical front, Jake struck out again on his own in 2004, starting a solo practice, treating breast and thyroid cancers. As time passed, he specialized in thyroid and parathyroid surgery, a medical niche in Florida at the time. "I think I had 95% of the cases in those cancers in Southwest Florida," he says. Jake eventually joined the 21st Century Oncology group, retiring in 2018.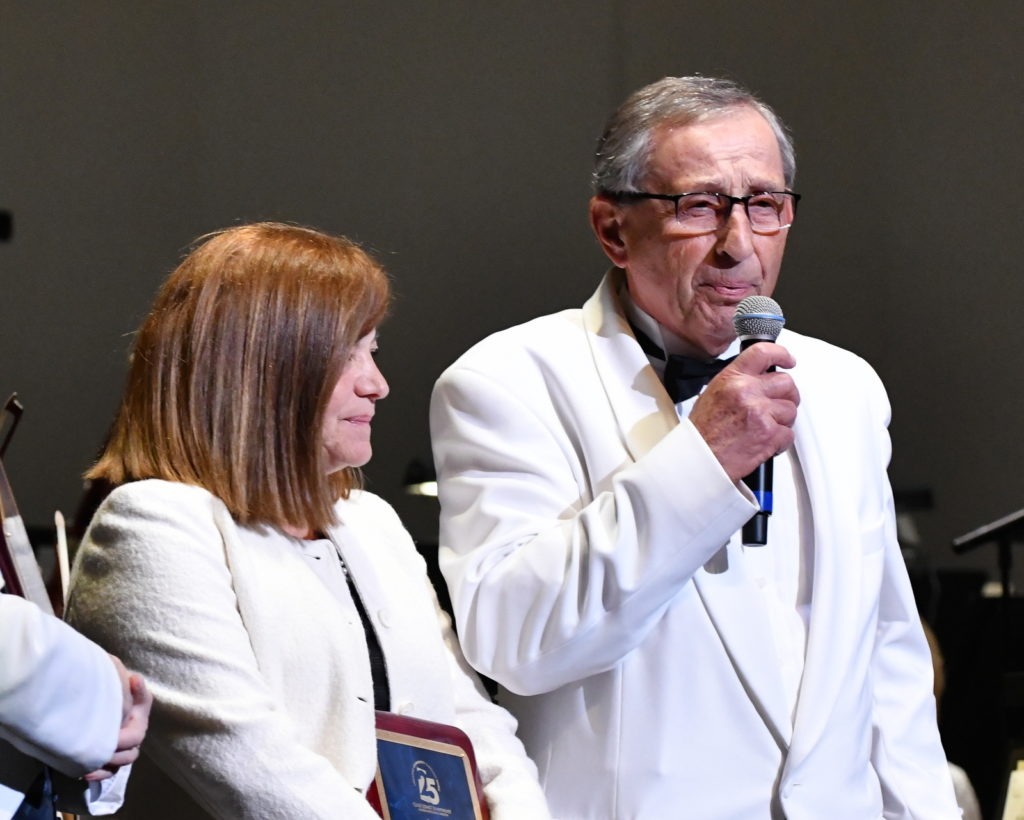 During nearly 50 years in medicine, Jake has saved many people, but he also has thrown the Gulf Coast Symphony a financial lifeline.
The GCS has grown to be one of the nation's largest of its kind, with an annual operating budget of around $2 million, engaging highly rated soloists and staging sumptuous operas, ballets and musicals in the area's top venue – Barbara B. Mann Performing Arts Hall at FSW.
The seeds of that success were planted two decades ago, as the orchestra expanded and became increasingly ambitious in its programming and choice of concert venues. But ambition comes at a cost. "We needed more financial assistance, and there were very few people who could come up with it. Financially things weren't going well," Jake says.
Thus, Jake became "a financial feeder" for the GCS. He held annual fund-raising events at his home and tapped up medical professionals, among others, to support the orchestra. "I would go to several doctors and ask them to commit large sums. And I committed large sums, as well."
Jake and his life partner Margarita Galmarini regularly sponsor individual GCS concerts and have bought advertising in the orchestra's concert-day programs.
Outside of the Symphony, Jake plays klezmer music, which is traditional Jewish music from Eastern Europe.
Rock on, Jake!
By Art Mooradian