Mary Anne Pays It Forward
July 10, 2020
"Music is a more potent instrument than any other for education."
—Plato
While doctors, dentists and former professional musicians are pillars of community orchestras such as the Gulf Coast Symphony, music teachers are well represented among the stalwarts.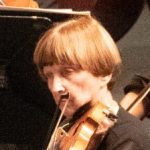 Mary Anne Farese is the GCS's principal second violin, and she spent 39 years paying forward her musical training and talent to students ranging from primary school through university. 
Born and raised in Bayonne, N.J., Mary Anne comes from a musical household. Her father was an elementary school principal and a lawyer who regularly played piano in trios with violinist and cellist friends at home.
"When I was four or five, my parents gave me a violin and sent me to music lessons. My father would accompany me when I practiced, and my mother was always encouraging me."
Going to Catholic school, Mary Anne turned to the nuns for her early musical training. She was shepherded by age 11 toward the piano and organ to supplement her violinist skills. In high school, she took a turn at the viola and cello, though she ultimately settled on violin and organ.
Mary Anne's first professional violin teacher was William Hlad, a Juilliard-trained musician based in Bayonne. She was 10 years old at the time.
Meanwhile, Mary Anne arrived early on the community orchestra scene. As a high schooler, she played in the Bayonne civic symphony, as well as its counterpart in neighboring Jersey City, in addition to her high-school ensemble.
At age 15, she auditioned for and played in a Young People's Concert with the New York Philharmonic at Carnegie Hall.
And as a collegian, Mary Anne accumulated university degrees as fervently as the different instruments she played during her schoolgirl years.
Strong school grades and her musical talent won Mary Anne a full academic scholarship to Marymount College, in Tarrytown, N.Y., from where she graduated cum laude with a B.A. in Music, with a minor in Italian, as well as a separate B. Mus. degree in violin, with a minor in organ.
During the Marymount years, Mary Anne played in Tarrytown's civic orchestra, in addition to college ensembles.
Then, with two sheepskins in hand, she landed at Duquesne University in Pittsburgh, where she earned a Masters Degree in musicology.
Over There, Over There
Life then took Mary Anne farther afield. After Duquesne, she married Ron, whom she had met years before while taking summer college courses at Seton Hall University.
It was 1964 and the Vietnam era. Ron was in the Army, but luckily was deployed for two years to France to wind down a U.S. military base after Charles de Gaulle pulled the French from NATO.
Living in Montendre, a small town in the Bordeaux wine region, Mary Anne practiced her violin at home, but publicly played church organ and directed a children's choir. "It was all vineyards, cheese and cows. It was completely different from Bayonne and Pittsburgh."
And the location was perfect. "Practically every weekend we could go somewhere in Europe by car. That was probably the experience that just opened up the world to me in terms of going to concerts, galleries and museums." The Fareses even visited more exotic places, such as Lebanon, Egypt and Jordan.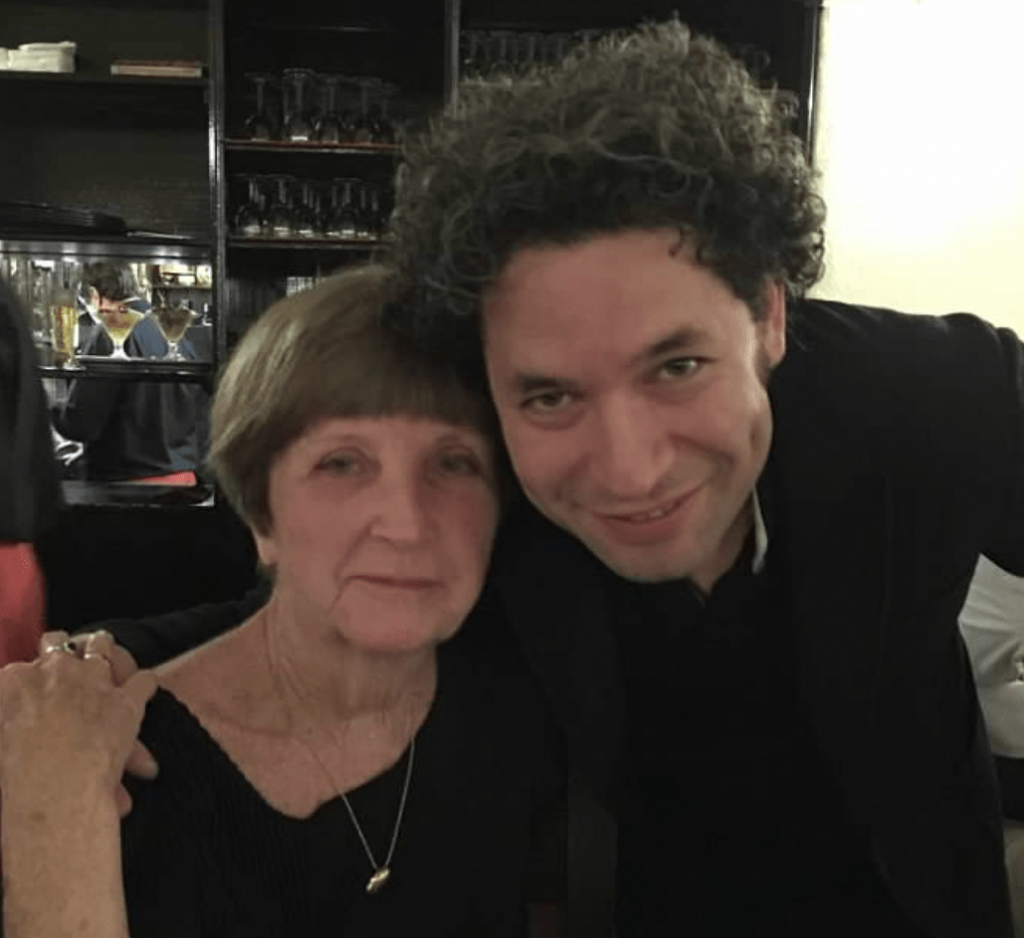 Mary Anne says she and Ron have been back to Europe frequently since moving home from France in 1966. Once in Prague, she says, she got to fiddle with street musicians — likewise in a Budapest café. She met conductor wunderkind Gustave Dudamel in a restaurant in Lisbon. And she played the organ for church services and led congregational singing in Ireland.
Mary Anne says the years traveling in Europe underpinned her teaching. When she returned to the U.S., she landed a position at Fairleigh Dickinson University in Teaneck, N.J. 
That job began a 19-year period with the university, during which Mary Anne rose through the ranks to head the Fine Arts Department. "I taught various musical subjects: music history, theory, opera, musical theater, and I directed the chorus. I also taught Italian and photography," she says.
Although tending to a busy day job and four children, Mary Anne studied in nearby New York with renowned teacher Dorothy De Lay, a generational pedagogue who counted several A-list concert violinists among her students. At the same time, she earned a Master of Philosophy from New York University.
Of course, playing in musical ensembles was close at hand. Mary Anne performed with a string quartet and then trio at Fairleigh Dickinson. She was also a member of the Teaneck Symphony, an orchestra that eventually became the Bergen Philharmonic. And she regularly played the organ at churches for nearly the next two decades.
Uptown Girls
In 1985, Mary Anne left university life and moved on to the Chapin School in New York City, an elite private school for girls K-12, as head of the music department. "It's mostly the rich and famous who go there. When I was interviewing for the job, the head mistress warned me: 'We never know who is going to walk through the front door. "
Mary Anne says that among her students were children of noted musicians, thespians, artists, designers and presidents. But she won't name names.
"The school had a very intense, well-resourced musical program. The students were very well versed in music," she says. And the parents were often at the school.
Mary Anne stayed at Chapin School for 14 years, teaching classroom music, directing student musicals and light operas and carrying on the school's tradition of choral singing and handbell ringing. "It was probably the situation in which I had to prove myself the most, because the parents and the school expected perfection."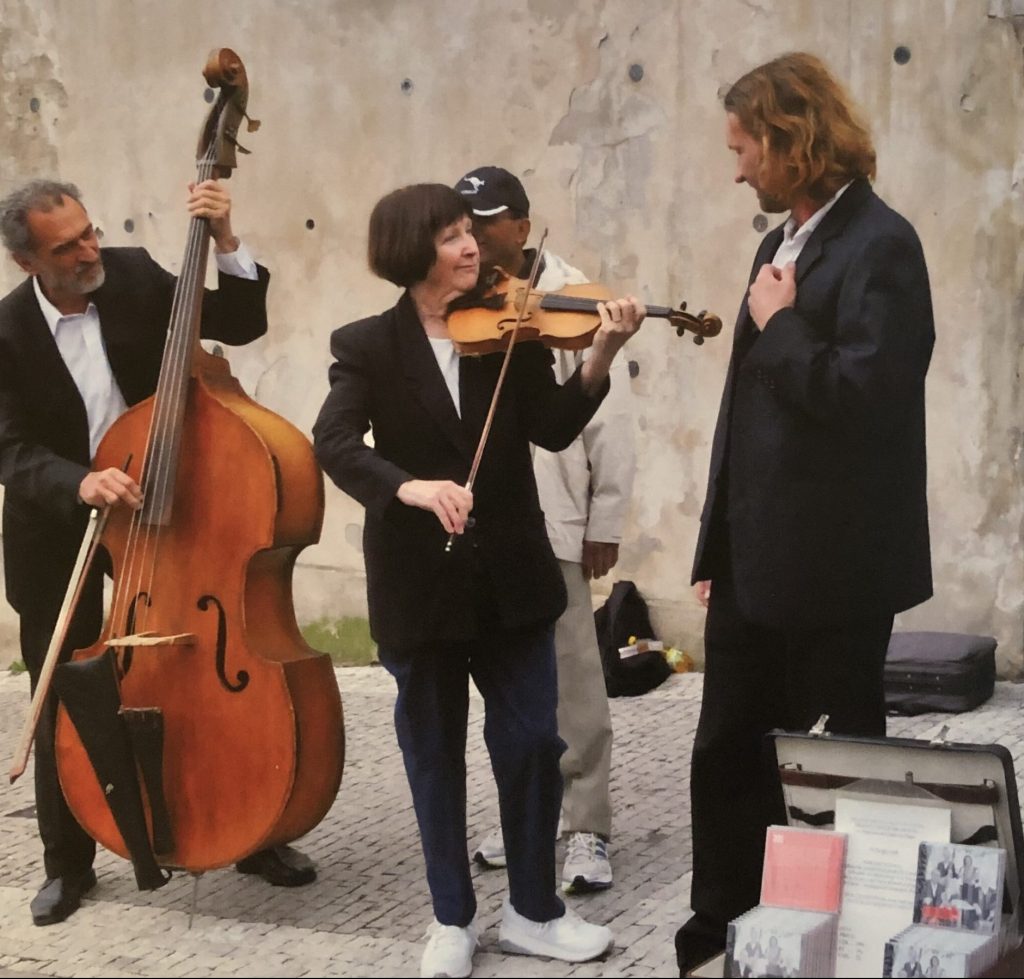 Then in February 1996, it happened. Like many of us, Mary Anne and husband Ron came to Florida on holiday and got bitten by the bug. "We're sitting in Cape Coral watching TV and seeing New York, which was in the midst of a snow storm. We said: 'You know, this is great down here. Let's not wait for retirement.'"
So in 1999, Mary Anne and Ron quit their jobs, sold the house in New Jersey and moved to Cape Coral, where they built a house along a canal.
Meanwhile, not only was Southwest Florida welcoming, but so was the Seacrest Country Day school in Naples, which hired Mary Anne as a teacher. "I did essentially the things I had done at Chapin: I introduced handbells, string instruments, and we did a lot of musicals there," she says, adding that in 2001, the school sent Mary Anne and Ron to Turkey and Greece as a reward for teaching excellence.
Mary Anne was at Seacrest for six years before retiring. And a couple years later, in 2007, she found the Gulf Coast Symphony.
She also found another inspiring teacher in Reiko Niiya, concertmaster of the Southwest Florida Symphony Orchestra. "Reiko opened a lot of doors for me," she says.
And Mary Anne hasn't stopped there. While she has put aside the organ since arriving in Southwest Florida, she still performs frequently on violin with a pianist friend at churches and other venues.
By Art Mooradian