A Gospel Singer Goes Broadway and Barry
November 13, 2020
Tenor Mark Sanders and singer-actress Carolann Sanita will perform selections from great movie musicals with the Gulf Coast Symphony at Barbara B. Mann Performing Arts Hall on Nov. 14.
Here is Mark's story.
Tenor Mark Sanders was one of those kids who moved around a lot. He was born into a military family at Tyndall Air Force Base near Panama City, FL.; Though the family moved to Chicago six months later for a few years, before hitting the road again, this time to Wichita, KS.
By then, Mark's parents had become Christian missionaries with Project Partner. His father, a pilot, flew relief flights in the early 1970s to earthquake-stricken countries in Central America. As such, Mark spent patches of his seventh and eight years abroad. "I got to go to Managua, Nicaragua twice, Guatemala City and Mexico City once. I played with the local kids and saw how people lived, which was so different from my own. That time had a great impact on me."
In 1977, the family moved to what became its long-term home in Marion, IL. "That's where I saw my first musical. I was in junior high school, and my brother was in a high-school production of Hello Dolly at the Marion Civic Center. I saw every performance. At that point, I knew musical theater was what I wanted to do."
We can understand why Mark wanted a life in music. Singing was a family trait. "The first time I sang, I was five years old. I sang a duet with my older brother. My whole family sings. We sang in church, and even when riding in the car." His father was also music minister at their church.
Mark first performed before a non-church audience in his own high-school production of Mame, and then in the title role in The King and I. He also sang in school show choirs. Now, show choirs blend choral singing with dance into a thematic revue. They are prevalent in the Midwest and have been popularized by the television series Glee. "We would sing and dance to Broadway show tunes and such."
Mark's first important musical influence was his high school music teacher, Yolonde Peterson."She was a stalwart. She's the one who put on the musicals. She taught me how to sing from my diaphragm and taught me about the theater, how to act and how to be professional."
Next came Eastern Illinois University, where Mark majored in Marketing and Graphic Design. "Coming from a small town in Southern Illinois, I had no idea how to go about taking the next steps in developing a future in acting and music. Art was another of my passions, as was business, so I studied marketing and graphic design."
That decision didn't preclude Mark singing. In 1987 and 1988, his first two years in college, Mark spent his summers with the Continental Singers, an evangelical Christian gospel group. "We toured from California to New York by bus and then flew to England, Ireland and Scotland for three weeks and then bused back to California. We'd stay at host homes and do a concert each night in different churches." His second summer with the group took him to Switzerland and Austria.
Soul of a Man
Gospel music has had the greatest impact on Mark's musical life. "It's that connection with the audience that gospel music has. You touch people through word and song, rather than just singing a catchy tune or dancing. What's important is expressing thoughts through the words to touch peoples' lives, including my own."
Back at Eastern Illinois for this junior year, Mark joined the university's show choir, the Collegians. There, he was introduced to his second impactful mentor. "Robert Hills, was director of the show choir and a professor at Easterrn. He took me under his wing and gave me voice lessons at the university level, pretty much for free. That's how I learned my vocal technique."
But how was an aspiring Broadway showman going to cut his teeth? Well, it was going to be in musical revues at theme parks across America – a right of passage for many professional performers. In summer 1989, after finishing up his junior year, Mark pulled his first theme-park acting job. It was a musical show called Country Connection at Darien Lake Theme Park and Camping Resort, outside Buffalo, NY.
"I learned so much that summer, singing and dancing. I even learned how to clog, which is like tap dancing for country folk. And I met some amazing people." He performed at Canobie Lake amusement park in Salem, NH, the next summer upon his college graduation.
Then in 1991, Mark was hired by Opryland USA, a theme park outside Nashville that was a training ground for many singers, dancers and actors. "The performers there were stars to me while I was growing up. I always wanted to work at Opryland because it was all live music and I connected with the different styles of music. I loved it." Mark stayed at Opryland for two years. Sadly, it closed in 1997, giving way to a shopping mall.
While at Opryland, Mark performed in two major shows. One was a western style revue called Way Out West, which entailed five outdoor shows a day of singing and a lot of dancing, including gymnastics. He also performed in the indoor show called And the Winner Is, which featured Tony, Oscar, Grammy, Gospel and Country Music award-winning songs. "At Opryland, there was a live orchestra. There were incredible singers and dancers. Everybody had their moment to shine. It was a theme-park show, but it was top-notch."
'A Change is Gonna Come'
Mark's training up until Opryland had been as a bass-baritone, which more or less is a hybrid construct for Broadway male singers. It's a basso who can reach some, but not all, the higher notes required of an operatic baritone. But was that really Mark?
While in Nashville, he found a voice teacher at nearby Belmont University, Carolyn Binkley. She was his third transformational influence. "On the first day, Carolyn asked me to sing just anything. So, I did some bits with high notes from Les Mis. She asks me to sing it again and then announces: 'You're a tenor. Did you know that?'" From that point on, Mark and Carolyn Binkley worked on his development as a tenor. "I'm not a light lyric, like an Irish tenor. I have more of a bottom to my voice. But I can hit those high Cs."
Mark also isn't an operatic tenor. Indeed, he hasn't sung much opera. "I had learned some and was trained singing the 25 Italian Arias, but opera wasn't really my thing. I grew up singing gospel music, and that was my big thing at the time."
Mark left Opryland to work at Tokyo Disneyland, where he spent nine months belting out tunes and hoofing it as a parade and special-event dancer. "I was in a tap dancing show that was a 30s-40s revue called Sing and Swing. I worked my tail off faking my way through that. You see, I'm not necessarily a dancer's dancer, rather, I'm a 'singer who moves well'."
But Mark knew his true calling was in New York City, a Mecca for all that is Art. So, he made his way to Gotham at 27 years old, without any immediate job prospects, to seek fame and fortune.
Mark roomed with a friend from his Opryland days in an apartment on W 46th St. "I started auditioning, not really knowing what I was doing. But I landed a spot right away in a Christmas show at the Westchester Broadway Theatre." There, he worked with Tony Stevens, a prominent American director, choreographer and dancer. "I've worked with some pretty amazing people in New York."
Meanwhile, Mark continued auditioning for shows. He would do two or three auditions a day, either for principal roles or for a spot in choruses. For featured roles, he says, the audition would last about two minutes, enough time for one song. In the chorus auditions, one would get enough time to sing maybe 16 bars of a song, unless there were so many aspirants that there was only time for eight bars. And then, you hope for a callback. "It's a numbers game. You show up. You do your thing, and then you go to the next one, and then the next one. You just keep showing up."
Mark found a fair amount of work in regional theater around the country. New York was the epicenter for hiring talent to perform there or elsewhere in the country, he says. He has worked at some major regional venues with A-list stars, such as Jeff Goldblum, Anna Gasteyer, Bob Cuccioli, Stephanie J. Block, Sutton Foster and Adienne Barbeau. He also has worked with notable directors, such as Glenn Casale and Sammy Dallas Bayes.
'Hearing You Sing, Watching You Tap'
In 1996, Mark earned his Actors' Equity card by working in the chorus at Kansas City Starlight Theater's production of Yeston-Kopits' Phantom. "At that point, I would have swept floors to get into a show. But as I learned later on, anytime you can sing a high C and you can dance and act –as I could– you're very valuable in the chorus of a show."
Still, there were feature roles for Mark to play. He got his first really big break in 2000, in the Broadway National Tour of Fiddler on the Roof starring Theodore Bikel. "I toured for two years as Yussel the hatmaker and eventually took over the role of Perchik." Mark also played Archibald Craven in a 2005 production of The Secret Garden in Bartlesville, OK. That's a show he cherishes.
Mark learned a great deal about acting by observing directors instructing the headliners in a show. "I would just sit back, watch and learn as much as I could from the top-class professionals there. I saw what worked and what didn't work. You never stop learning in this business."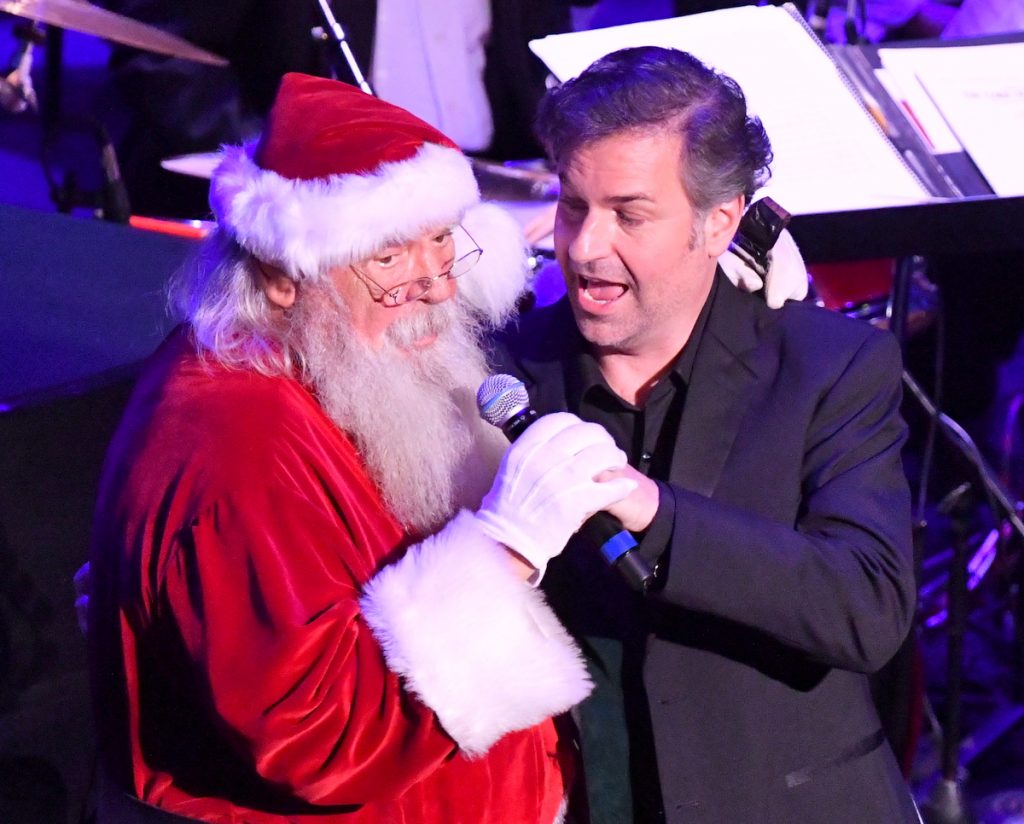 After the Fiddler tour, Mark was hired by Pittsburgh's Civic Light Opera and worked four summer seasons in shows such as Fiddler (as Mendel, the rabbi's son). Singin' in the Rain, Funny Girl, George M., Jekyll and Hyde, Carousel, Music Man, A Little Night Music and The Pirates of Penzance. "We would rehearse for two weeks and the shows ran for a week." Mark says. "But the shows overlapped. So, we'd rehearse one show during the day and perform a different one at night."
In between theater gigs, Mark would do real-world jobs back in New York. "I worked as a merchandise manager at the musical Big. I was a doorman at the flagship store of Calvin Klein on Fifth Ave. That's where I got to meet Martha Stewart, Madonna and Brad Pitt. Well, that is, when they walked through the door, I met them by saying: 'Hi. Welcome to Calvin Klein.'"
'If I Were a Carpenter'
In 1996, Mark discovered his fall-back craft. "Instead of waiting tables like other actors, I did carpentry." Mark was self-taught in this side vocation. He turned a disused basement in his building into a workshop and picked up business by word of mouth. "I got my first carpentry job around the corner at Delphinium Cards and Gifts on 47th street working on their storefront. Then I became their regular carpenter and started getting other jobs by word of mouth."
He even found work as a carpenter for an episode of HDTV's Mission: Organization and the Showtime Showhouse with Metropolitan Home Magazine. 
Carpentry, to this day, supplements Mark's singing and acting income. He does work for private clients, and for 11 years has been head carpenter for the Christmas shows at Stone Mountain Park in Georgia. "The great thing about it is that I can make my own hours. I can go off for a while to do shows and then come back to carpentry. In fact, I've done a lot of carpentry during the pandemic."
After his run in Pittsburgh, Mark yearned to break out of the show-chorus bind. He had found that his diverse performing skills and range of voice had led to his being typecast. So he backed out of the theater in favor of carpentry. 
After a year of that, he was ripe for a life change. "My parents had a house in Lehigh Acres (Florida) that they wanted to sell. But it was the Great Recession. I asked them if they'd mind if I went down to live there for a year or two. They agreed."
Mark moved to Southwest Florida in 2009 for what he thought would be a year or two. Yet when he got here, he made friends and contacts, and professional doors started opening. And he's still here. "You never know what is around the corner. It was a blessing to move here. I'm actually working and creating more musically in Florida than when I was based in New York."
The Fort Myers area has a thriving arts scene, especially between January and June. That has afforded Mark ample opportunities. He has performed professionally with TheaterZone in Naples, the Actors' Playhouse in Coral Gables and Zoetic Stage in Miami, among others. He cut his first CD down here in 2013, entitled This Moment. What's more, he sings in area churches.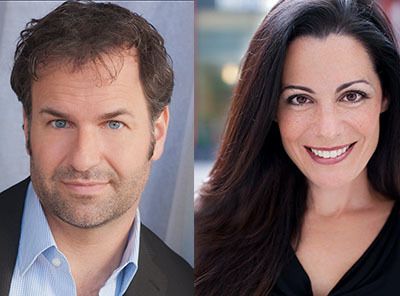 In 2012, through his close friend Betty Bireley, Mark began his association with the Gulf Coast Symphony's music director, Andrew Kurtz, who has invited him to sing with the orchestra on several occasions through the years. 
"You learn so much putting concerts together with an orchestra. It requires an entirely different way of listening. There is no monitor to hear the orchestra behind you. You're out front and hear yourself but, believe it or not, the orchestra not so much. You must find and follow whoever has the melody in the orchestra and hope you're with them and in tune. You really have to trust the orchestra."
Mark was last on stage in July for three performances at Boca Raton's Wick Theatre in a socially distanced cabaret dinner show.
'I'm Your Man'
Enter Lisa Rock, a singer, who for 10 years has been performing a Carpenters tribute show around the country. She has started her own production company, Lisa Rock Entertainment, and is working to give Mark a national footprint. "We talked. And I created 'One Voice: The Music of Barry Manilow.' That is what I'm working on now."
Mark says he sang his first concert of Manilow songs at St. Columbkille Catholic Church's Iona Hall in Fort Myers to a 700-seat sold-out audience. He had booked three more concerts at venues elsewhere, but the pandemic hit and the arts world shut down. "I'm still working on the Manilow concept. I'm looking into doing concerts. I'm doing Zooms and interviews. You have to keep being creative." Mark currently is putting finishing touches on a CD of Barry Manilow songs.
The Manilow sound will define Mark's future. "My agent, Lisa, is booking me out. That will go on as long as it can. I'm an unknown quantity right now. But once I do Manilow concerts, hopefully word of mouth will get out, and I'll be able to do other concerts, particularly Broadway and the American Songbook." 
His next Manilow show is scheduled for February 14-15 with The Pops Orchestra in Sarasota. His "One Voice – Manilow" show, with his own backing band, is set for his home town of Marion for March. Though much depends upon the course of the pandemic.
With the future of musical theater fraught, Mark says the key is to find new ways to drive income and still be creative. "It's going to be a while before we get full houses. So, you take any work you can. You do live streams and smaller intimate socially distanced performances. What this pandemic has done is open our eyes to look outside the box."
Amen, brother!
By Art Mooradian
For more information about Mark Sanders, visit his web site at www.marksandersnyc.com and learn more about his Barry Manilow show at MarkSandersOneVoice.com