Cirque de la Symphonie returns to Fort Myers!
March 8, 2023
By Sharyl Leifeld
Cirque de la Symphonie's founder Alex Streltsov is excited to be returning to Barbara B Mann's marvelous venue for the 4 th time since 2012 to perform with Gulf Coast Symphony. Though he retired as performing aerialist in 2017, Alex travels with his troupe of world famous artists and is the first to test out the mechanics for his artists onsite. Back in 2012 as aerial artist he was flying over the Gulf Coast Symphony's audience and orchestra with a red silk cape, dazzling audience goers and the 65 musicians who share the stage. "My idea is to be a guest performer, to share the stage with musicians" says Alex, who developed this concept back in 1998 as he was discovered in Moscow by Cincinnati Pops Maestro Erich Kunzel. This collaboration resulted in a special PBS production. Soon Alex invited international artists to expand this concept and in 2005 Cirque de la Symphonie was born.
Alex is a product of the centuries-old Russian aerial artist tradition. Having won a gold medal at the prestigious Festival du Mondial in Paris, he is the only aerialist to perform with the Bolshoi Ballet and to star in a Broadway show. It's no wonder that with his music and programming sensibilities combined with performance background he provides a program with stunning three dimensional visual and musical elements – tailored for each unique venue and orchestral works. With his talent for cirque artistry and choreography Cirque de la Symphonie is in demand with leading orchestras traveling to all US states and countries around the world from Malaysia to China, Japan and Australia, etc. Per Alex "something magical happens when these cirque veterans take the stage in front of the live orchestra. Audiences are mesmerized by aerialists flying over their heads. Children are amazed at the wizardry of juggling feats and magic acts".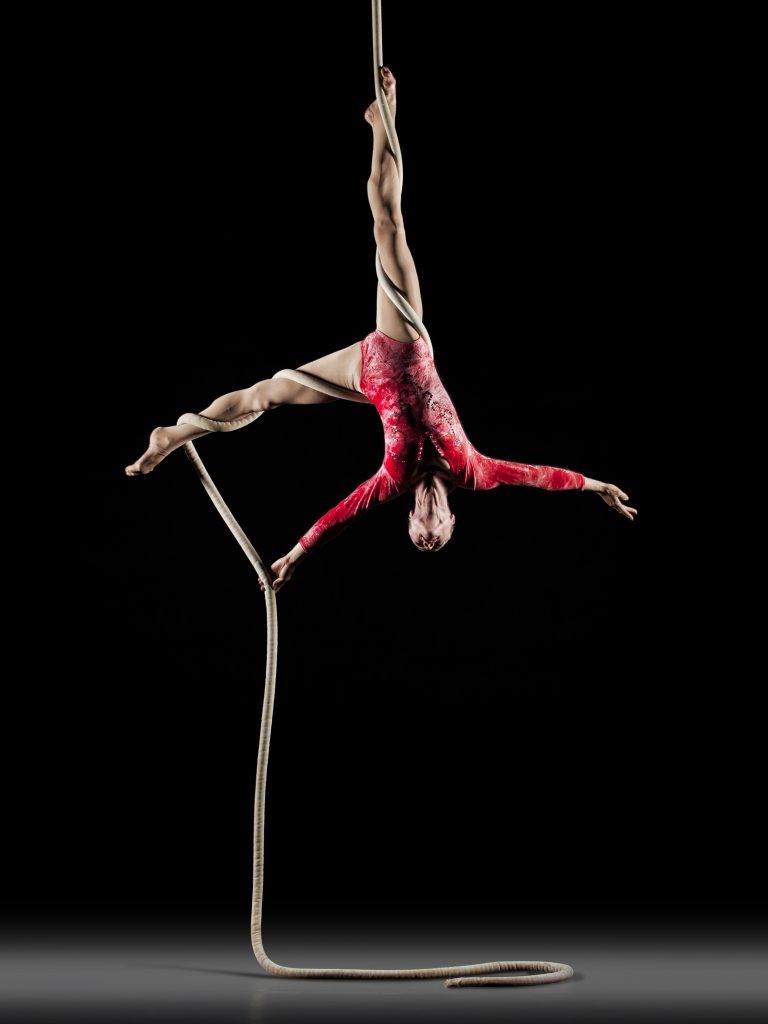 This year's artists include the most amazing stars of exceptional cirque programs throughout the world –aerial flyers, acrobats, contortionists, dancers, jugglers, balancers, and strongmen. They have been performing to rave reviews: "…a show that everyone needs to see at least once"/MD Theatre Guide; "beauty and delicacy"/The San Francisco Examiner; "they earned the extended cheering you would expect from sports crowds"/Milwaukee Journal-Sentinel; "an audience willing to surrender to every nuance or peak…a successfully dreamy evening"/The Seattle Times; "the natural combination of these two art forms provided new dimensions that only enhanced one another"/Review Vancouver; "the audience could not possibly anticipate what would come next"/Bachtrack (Toronto); "the pair soared above the orchestra and delicately weaved their bodies between the silks, winding and unwinding into the most staggering of suspension"/Artslink.co.za., et
Cirque de la Symphonie is not only a favorite with Fort Myers audiences, but also with many patrons in The Landings over the years. These include long-time Landings residents Rosetta Rush/violinist, 10 th season with GCS, Stacey Gossmann/bassoonist since 2004 and Sharyl Leifeld/violinist since 2018 performing with GCS – and in years past John Winters/trumpet, etc. For musicians performing onstage with the artists, this is a fascinating experience: meeting these gifted artists with their astounding backgrounds, watching their artistry during rehearsals and soaking in the audience amazement as these truly stunning feats are matched with symphonic precision.