Gulf Coast Symphony's Summer Camps 2023
May 24, 2023
by Sharyl Leifeld
The Gulf Coast Symphony is thrilled to host another exciting summer of "Camps at the Music & Arts Community Center (MACC)"! This summer, MusicWorks!, String Orchestra, Jazz/Band are offered for 2 week sessions with a new Jazz Band (Advanced) offered in session two. Musical Theater meets parallel in both sessions for 3 weeks. We are also partnering with the IMAG History & Science Center for two Science Camps (June 26-30 and July 24-28). As before, these camps are broken out into two two-week sessions, the first from June 12-23 (Music Theater June 12-30) and GCS's second session from July 10-21 (Music Theater July 10-28).
As previous campers have discovered, the GCS campus on Shire Lane encompasses almost 14 acres of lush ecological wonders – in the heart of the Daniels Corridor between Six Mile Cypress and I-75. Not only does this provide the perfect setting of classrooms, a professional theater with outstanding acoustics and recording studio, but also a respite in the wonderful gardens for pauses during the day – not to mention a cornucopia of treasures to discover during our premier of IMAG's Fantastic Florida Fauna and Nature S.T.E.A.M camps!
Getting the day started GCS will be providing breakfast/morning activity at 9am followed by the
morning session from 10am to noon. Lunch is from noon to 1pm. The afternoon session is from 1-3pm followed by a special afternoon activity from 3-4-pm. Students will receive a camp t-shirt, closed toed shoes are required. Scholarships may be available.
GCS has curated the most outstanding instructors from this region to guide these students in their
technical and artistic goals – to learn from the best and have fun at the same time. Their expertise and
experience in this unique environment are proven to unlock known and hidden potential. Students benefit not only from these leaders' incomparable knowledge but also from their extensive contacts and individual counseling to advance their learning during the year.
Heading this summer's camp is Jonathan Lawrence, who oversees a panel of experts and coordinates onsite activities, security, provided meals, etc. Born and raised in Jacksonville, Florida, Jonathan studied violin throughout his youth, playing with esteemed orchestras and youth orchestras alike. He studied Violin Performance and Music Education at Stetson University of North Florida. For the past 13 years he has been a music educator in the Lee County school system where he has taught general music, chorus, strings, and ukulele. During this time he has performed professionally with Gulf Coast Symphony, Southwest Florida Symphony and the Naples Chamber Players among others.
MusicWorks!
Jonathan is Youth Ensembles Coordinator for the Gulf Coast Symphony, overseeing its MusicWorks!
Afterschool Program at the Symphony's new Music & Arts Community Center. MusicWorks! Is an El Sistema inspired music education initiative launched by Gulf Coast Symphony in 2015, with Jonathan leading from its inception. Participants develop goal-directed behavior and skills that increase their academic and social success. This translates into increased school attendance, academic motivation, and ultimately, achievement.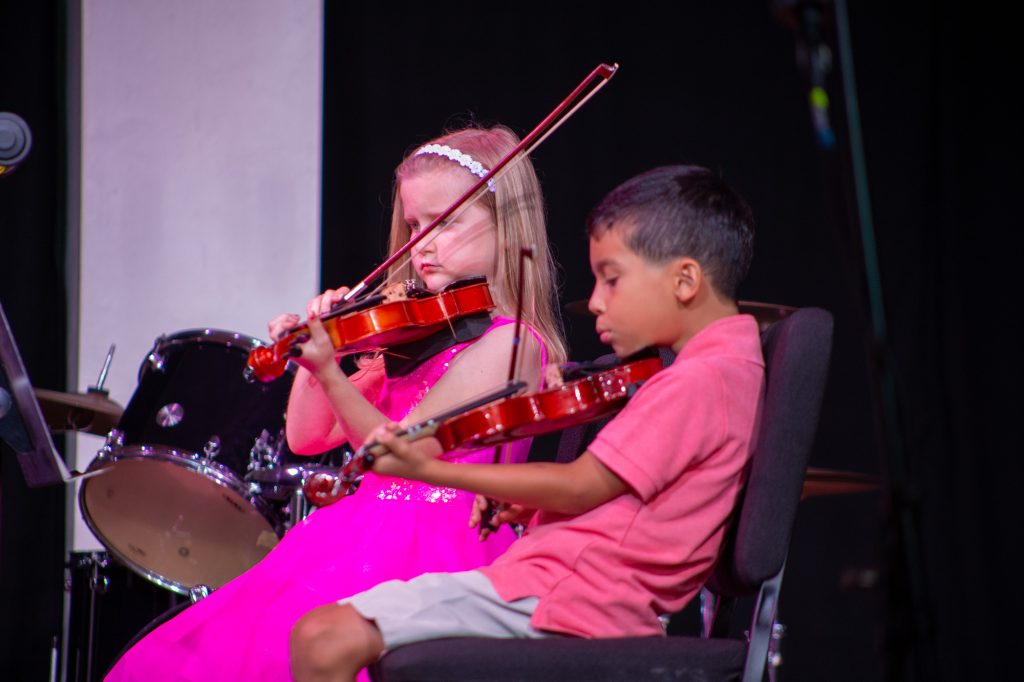 Through the creative actions of MusicWorks! participants acquire improved self-esteem and self-perception. By working together in an ensemble, they learn conflict resolution and collaboration, which transfers to their personal lives, and within their own communities, they recognize they exist as an important piece of a bigger picture. Jonathan will lead both MusicWorks! Sessions, the first for grades 2-6 with 0-1 years' experience on the violin (no experience necessary). The second session is for grades 2-6 with 5 months – 2 years' experience on the violin. Both sessions include a mixture of violin lessons, general foundational music classes, drumming, music theory, and chorus.

String Orchestra
Building on entry level experience Gulf Coast Symphony is offering string students two sessions for String Orchestra. The first session, grades 6-9, is a camp for violin, viola, cello and bass students with one year of experience on their instruments, who know how to read music. Session Two, grades 6-12, requires two years' experience on their instrument and music reading. In both sessions students will brush up on their technique, music reading, and rehearse and perform as a string ensemble in the mornings, with a full orchestra class in the afternoon. String Orchestra sessions will be led by Kirsten Trembley, Music Director at Cypress Lake Middle School since 2016, who completed her graduate studies at Florida Gulf Coast University.

Jazz/Band Ensemble
Equally popular among students are Gulf Coast Symphony's Band/Jazz Ensemble sessions. Both session
for grades 6-9 require 1-2 years' experience on their instruments and music reading. In the mornings, students will rehearse as a concert band. In the afternoons students can join GCS youth Jazz Ensemble or full orchestra. Session one will be led by Antonio Castillo, since 2016 Adjunct Professor of Bands at Florida SouthWestern State College. Since 2012 Antonio has been Director of Bands at Canterbury School including Beginning Band, Concert Band, Symphonic Band and Wind Ensemble, and he is currently Director of Fine and Performing Arts at Canterbury School Fort Myers.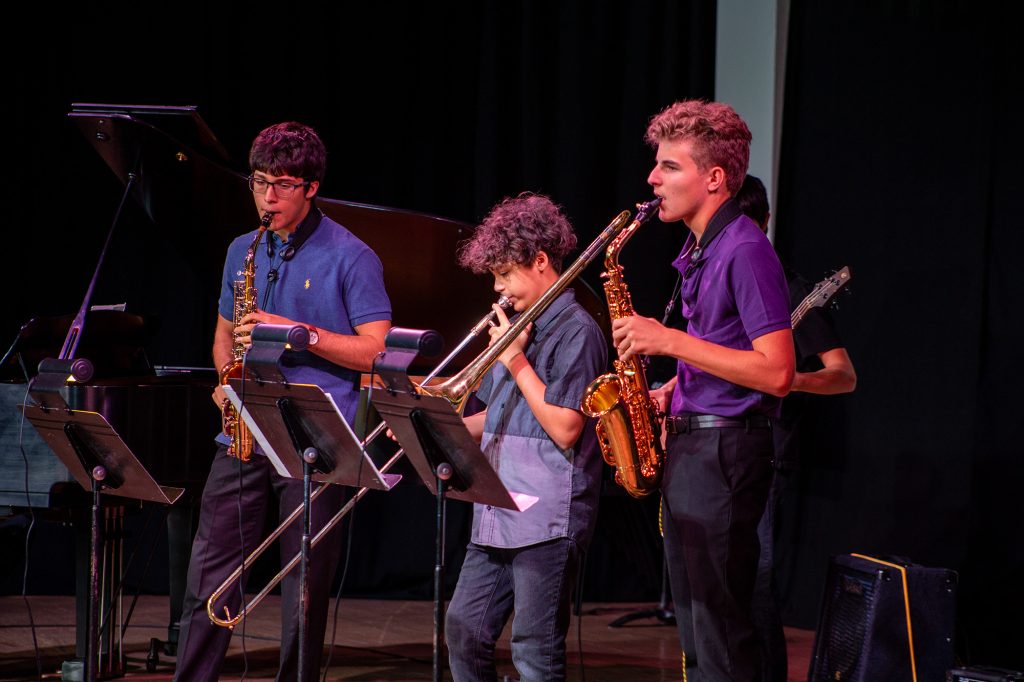 Antonio is a frequent performer with Gulf Coast Symphony and other area orchestras. He earned his Doctor of Philosophy – Ph.D. (ABD) Music Education/Music Teacher Education at the University of South Florida, following Music Education Certification and Masters in Music Trumpet Performance at Carnegie Mellon University. Session two will feature Kevin Devitt, well known trombonist and arranger throughout southwest Florida including through Wiley Entertainment. Kevin's expertise features Marching Band Drill Designer (Envision Show Designs), Marching Band Adjudicator (Central States Judges Association), Brass and Woodwind Instrument Repair (Cadence Music). With degrees from FSW, Florida State University and FGCU Kevin brings a plethora of knowledge and experience.

Jazz Band (Advanced)
Calling all students grades 9-12 who have at least 2 years' experience on their instrument. This is your
opportunity! Interested in really learning to develop your jazz performance? You will grow through the study of jazz theory, improve in jazz improvisation, ensemble performing and master classes. You are in for a real treat! GCS summer's camp will feature EMMY® nominated director and notable Upright/Electric Bassist Brandon L. Robertson originally from Tampa, FL. Brandon has currently released his first album "Bass'd on a True Story" through Canadian label Slammin Media/Believe Distributions, presently at #16 on the iTunes Top 200 Jazz Releases! In 2009 Brandon Graduated from Florida State University with a Bachelor of Arts in Music with a focus on Jazz Studies plus a Master of Music in Jazz Performance. In the same year he became a member of the popular Florida-based jazz trio The Zach Bartholomew Trio. In 2012 the trio released their first album entitled "Out of This Town", which received notable reviews from jazz critics. In 2015 Brandon performed at the world-famous Dizzy's Coca Cola Club in New York City with the nationally recognized FSU Jazz Sextet joining members of the JALC Orchestra. Through the years he is a frequent presenter at renown festivals such as South Carolina Jazz Festival, Atlanta Jazz Festival, and Savanah Jazz Festival among many more. Brandon is Director of Jazz Studies at FGCU. 
Music Theater
At this year's Summer Camp GCS will develop and increase all areas of music theater including singing techniques, choreography, rehearsal terminology, and acting. Students may also sign up and be a part of our musical theater tech team (no experience is required for the tech team). Classes will be led by Julie Carver, one of the region's premier directors of music theater, voice and acting coaching. As GCS resident Artistic Operations Manager, she is also an accomplished orchestrator and arranger. Julie is the founding artistic Director of The Callback Company which hosts Broadway talents and provides masterclasses in musical theatre and acting. Her roster of expertise includes collaborative pianist for Award-winning singers, choral master at prominent opera companies, ballet accompanist for university classes and the Joffrey Ballet of Chicago, etc. Musical direction credits include college Adjunct instructor of piano and voice to Assistant Professor and Musical Theatre Specialist. Nationally renowned productions include the Rome Shakespeare Festival, the Grand Theatre, Berry College.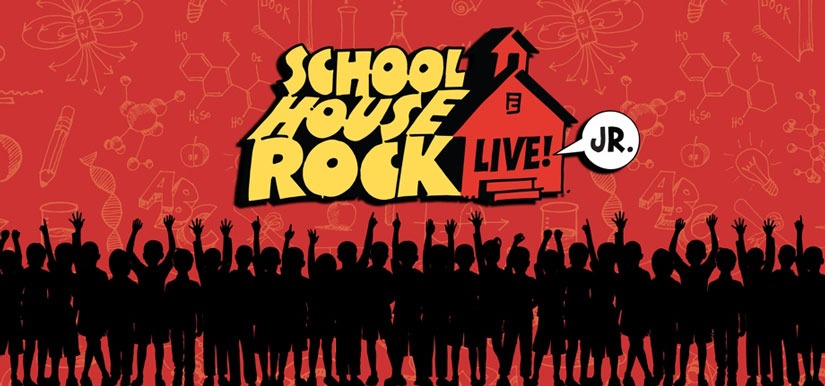 This year's productions will feature in session 1 for grades 4-8 from June 12-30: Schoolhouse Rock Live Jr., the story of Tom, a schoolteacher…"who is nervous about his first day of teaching. He tries to relax by watching TV, when various characters representing facets of his personality emerge from the set and show him how to win his students over with imagination and music. Memorable songs as "Just a Bill," "Lolly, Lolly, Lolly" and "Conjunction Junction" bring his lesson plans vividly to live".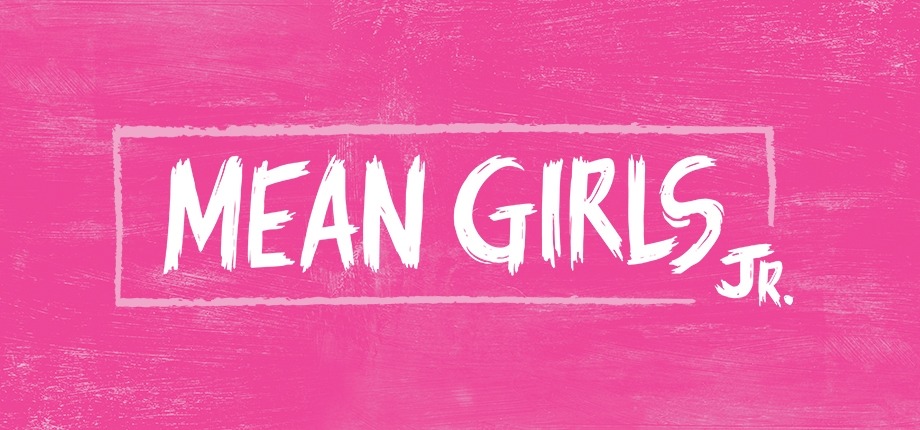 Session two for grades 6-12 (last three weeks), runs from July 10-28, and features Mean Girls Jr/Theater Tech. As in session one, students will develop and increase all areas of music theater including singing techniques, choreography, rehearsal terminology, and acting. Mean Girls is the brutally hilarious musical from book writer Tina Fey (30 Rock), adapted from Fey's hit 2004 film. Mean Girls was nominated for a staggering 12 Tony Awards…the story of Cady Heron, who "may have grown up on an African savanna, but nothing prepared her for the wild and vicious ways of her strange new home: suburban Illinois. How will this naïve newbie rise to the top of the popularity pecking order? By taking on The Plastics, a trio of lionized frenemies led by the charming but ruthless Regina George. But when Cady devises a plan to end Regina's reign, learns the hard way that you can't cross a queen bee with getting stung". 
GCS is thrilled to be partnering with IMAG at our glorious campus on Shire Lane. Two exciting sessions will run from June 26-30 and July 24-28. In session one learn all about the amazing animals that call Florida home! Through hands-on activities, campers will learn the difference between native and invasive species, what makes each animal adaptation special, learn how to care for animals, and even get to meet some Animal Ambassadors from the IMAG History and & Science Center! In session two it's amazing what you can find when you take a step outside! Campers will participate in lots of hands-on activities all about our planet – and more specifically, our environment here in Southwest Florida! Get up-close and personal with our geology, weather, flora and fauna, and more with STEAM activities! GCS campers should register early to participate in these fun filled activities!
The IMAG History & Science Center is an extraordinary, unique family-friendly destination in Southwest Florida featuring aquariums and animal exhibits; interactive displays, exhibits, and activities; presentations, and innovative programs all to inspire the imagination in you, your family, and friends. Through the lenses of history and science, IMAG focuses on presentations and programs that advance STEM education (science, technology, engineering, and math) and our appreciation for the arts, culture, and rich history of Southwest Florida. These educational events offer the opportunity to develop a lifelong love of science!