Could This Be the Start of Something Big?
March 4, 2022
The Gulf Coast Symphony has entered an era of existential growth, just as Susan Wadsworth has taken over as the quarter-century-old community orchestra's chairwoman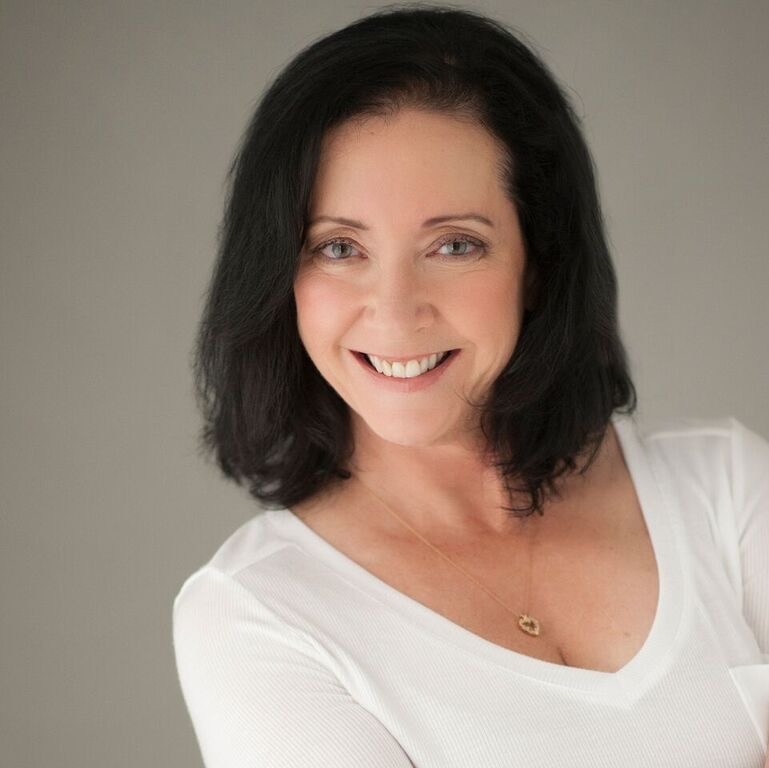 When Susan Wadsworth joined its board of directors in 2019, the Gulf Coast Symphony had just embarked on a transformational project to position itself as a cultural hub in Florida's Lee County. 
By the time Susan became board chairwoman last year, the 27-year-old community orchestra had evolved from a handful of local amateurs rehearsing in the basement of a now-defunct hospital to become a corps of professional musicians, buttressed by volunteer instrumentalists and a growing support staff. Today, the orchestra performs in its new 500-seat Music and Arts Community Center (MACC), while still playing a series of popular concerts at the 1,850-seat Barbara B. Mann Performing Arts Hall.
Before opening the MACC, the Symphony played at most around a dozen concerts a year. For 2022, the group plans around 100 performances of classical, pop and jazz concerts, as well as operas, ballets, musicals and plays. Its annual budget has grown from a heady $1.2 million in recent years to around $2.7 million — big numbers for a community ensemble.
So where in all of this is the subject of our profile – Susan Wadsworth? Well, she sits at the nexus of an ambitious arts organization and its cautious business-minded board of directors.
"The dynamic of the orchestra has changed quite a bit since I joined the board in 2019. We have a stronger staff now. We have a stronger board. We have a much broader programming perspective. We're no longer doing a handful of shows between just October and June. We're putting on seven to eight performances a month over the full year. And for various reasons, including retirement, the majority of our musicians are professionals – the opposite of just a couple years ago. We have changes all over the place," Susan says.
The vision was there more than a quarter century ago, when founder, music director and CEO Andrew Kurtz established the Gulf Coast Symphony. The orchestra has grown in numbers and artistry over the years, eventually becoming a staple of the Fort Myers music scene, giving performances on its own or with touring musical stars.
Over the past decade, that growth and success have been driven by Maestro Kurtz, backed by the orchestra's board and longtime chairwoman and principal bassist Doni Landefeld, who last year reached the statutory term limit for chairperson.
You Say Tomato…
That's the context. Now, here is Susan Wadsworth's story: Her day job is as a Director Client Relationship Management for U.S. insurer Molina Healthcare. In that role, she reconciles the services and talents of the company's IT staff with the needs of its business units. "I call myself an investigator, translator and problem solver," she says.
Most anyone who has interacted with a technician – or for that matter a business person– discovers quickly that each speaks his or her own language, and the twain necessarily don't meet. The same can probably be said of artists and business-minded people.
"Mine is the perfect job for me. It is the culmination of all the jobs I have had. It's constant collaboration, coordination, discussion, argument and dealing with the money issues." Now, where else would there be a job like that – maybe chairwoman of a symphony orchestra?
"The dynamic of the orchestra has changed quite a bit…We have changes all over the place."

Susan Wadsworth
But why would a woman working 50 hours a week as a health-insurance executive take on the time-consuming role as board chairwoman of a community orchestra? "Well, I still have a soft spot for music. I love listening to music. I would much rather quit my day job and work for the orchestra full time, but I'm not there yet."
You could say Susan was meant for her roles at Molina and the GCS. She was born and spent her first 35 years in Tucson, Arizona. Her parents were transplanted midwesterners – her father a bookkeeper and her mother a homemaker.
There was music in her life back then. Susan played the piano for five years until age 17, when she fell for the allure of doing what teenagers do. "I absolutely loved the piano and regret stopping. I gave it up once I learned how to drive and started going out with my friends."
As far as she can remember, Susan is the only of her immediate family to show an interest in playing a musical instrument. Still, she says, her parents were supportive of her musical endeavors. "We used to put on shows in my neighborhood. The kids used to get together and perform plays in our living room. My parents loved that and promoted it. They loved kids being creative and self-expressive. I grew up around that – music plays, dancing, everything."
Susan's early life-plan was to follow in her father's footsteps as a bookkeeper or accountant. "I used to go to the bank with him thinking: "Wow, it's so cool at the bank, with all the tellers and people doing their business. When I was in high school, I thought I'd become a finance person."
After graduating from high school, Susan jumped straight into the labor force, nabbing a job she held at the First National Bank of Arizona for five years, first as a teller, then customer service rep and eventually personal banker. "I didn't immediately go to college. I got married at 18, had a child at 22 and left the bank at 23."
After First National, she took administrative jobs around Tucson, mainly in sales and marketing support. She also started reassessing her life. "I got divorced at 25, leaving an unsuccessful marriage and opening up what for me was too-small a world."
By then, Susan had developed a professional specialty putting together sales proposals. She later secured a position at technology company Sunquest Information Systems. It was there where she met her current husband John Wadsworth, who was visiting from Philadelphia.
In a Philly Mood
Toward the end of her 10-year run with Sunquest in Tucson, Susan began taking core courses at Pima Community College. Several months after meeting John, however, she and daughter Erin moved to Philadelphia where she married the man and resumed her night studies, this time majoring in finance at Ursinus College, ultimately earning a bachelor's degree.
In the meantime, Sunquest asked Susan to continue working her old role from her home in Philly. "That's when working remotely was by far the exception to the rule, not like today. And it was ugly. We had no technology to make things easier. No Zoom, nothing. I would put together complicated sales proposals over the phone, print them out in my house – which seemed to take forever, – run down to Staples to get copies made and then FedEx the proposals to clients. It was hard."
Susan stuck with Sunquest for about a year more. "I was going stir crazy." She left to take a contract-management role at CoreTech, a local IT consulting firm, where she stayed for five years. It was there that she came into contact with Wyeth Pharmaceuticals, which was absorbed later into drugs giant Pfizer Inc. Wyeth was CoreTech's client. But it liked Susan's background in finance and poached her away in 2001 to be a project manager overseeing technical contracting and rebate systems.
"I was at Wyeth for 14 years, during which I had four of five different jobs that touched upon IT services and finance. After my project manager roles, I became a director of IT portfolio management, and ultimately a Director in Global Implementations."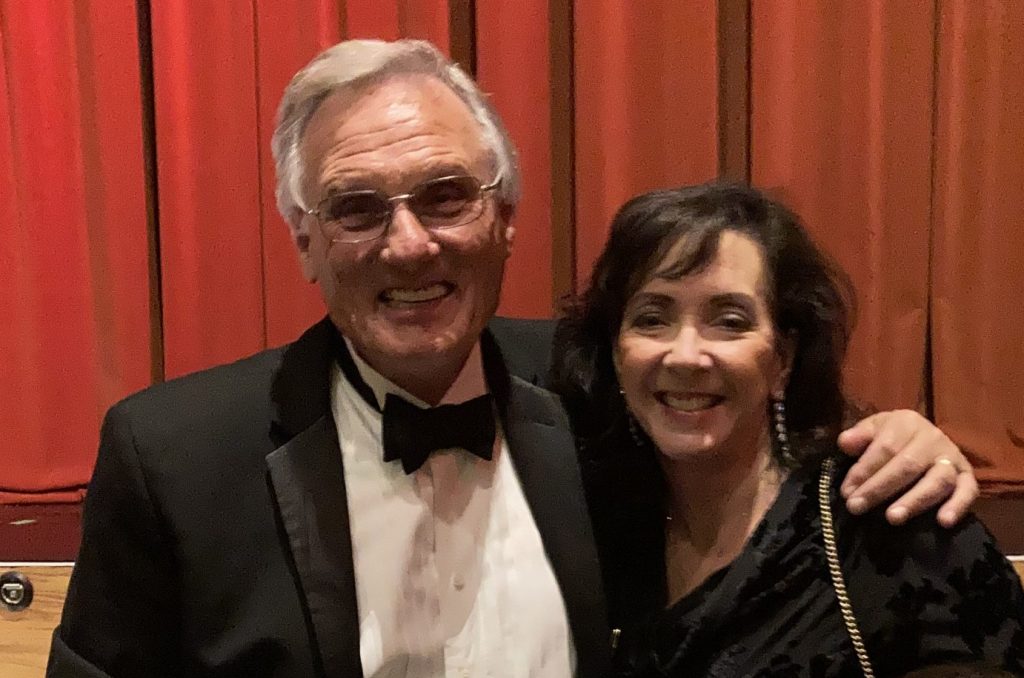 In 2015, Susan and husband John retired and moved to Annapolis, MD., to spend more time fulfilling their passion for boating. Yet far from retirement age, Susan opted to do some freelance work. She enjoyed working too much. She landed a job at Magellan Health, which was later taken over by Molina. Today, Susan works full time as a regional director, matching technology needs of Molina's business segments with the services the IT department provides. You guessed it: She works remotely from home.
Susan and John eventually found their way to Fort Myers. John, who earlier in life had been a professional session musician on trombone in Philly and New York City, also plays double bass and eventually joined the bass section of the Gulf Coast Symphony. Susan entered the GCS board a short time later.
Her first big board assignment was to organize the orchestra's 2020 fundraiser – the Annual Gala. Well, by the time the event came around that March, COVID had reared its head. "We still went through with the gala and had quite a number of people attending, even though a lot of people dropped out. It was a success, and we raised more money than in previous years."
That was fortuitous because amid the orchestra's revenue-crushing, pandemic-induced temporary shutdown, Andrew Kurtz had taken a leap to expand the GCS's scope broadly by procuring its own concert facility, creating a professional chamber orchestra to complement the volunteer GCS and increasing administrative staff. And so far, so good. "We weren't where we are today, clearly," Susan says.
Marshalling a Plan
These days, Susan and the orchestra's 13-member board are looking to bolster the organizational infrastructure the GCS needs to underpin its artistic and community-outreach efforts. "I'm a businesswoman. So, I want to steer the board toward a more proactive business-focused organization. Now, I use the word 'focus' lightly, because we can't forget the artistic side of the house. It's what makes us successful and what makes us run. But we're growing broadly and rapidly and need to balance the artistic with the business."
So how do you achieve that balance? "When I became chairwoman, we were setting our multi-year strategic plan." And Susan says the path the orchestra chose was a model developed by Michael Kaiser, former head of the John F. Kennedy Center in Washington, D.C.; Kaiser is known for his expertise in arts management and his success in developing some premier arts organizations at home and abroad.  
The initial phase of Kaiser's model is an organization's 'maturation cycle,'" Susan says, describing a process that reminds one of the Gulf Coast Symphony's development. "It starts out as a one-man organization arising from a dream. It's self-funded and grows by word of mouth. The idea was to gather a group of musicians, have a couple of performances and see how it goes."
Then comes stage two, Susan says, the reality phase. "So maybe you get a bit more organized. You start promoting your performances through postcards. You put up some posters around town. It's no longer done just by word of mouth. Maybe you now need a bookkeeper to manage the money, as your receipts and expenses grow."
From there, you get to the growth stage. "You start selling concert subscriptions, grow your audiences and have an actual budget-preparation cycle. The public becomes more aware of your organization, and you start hiring more admin staff. It's growth. That says it all."
Susan says the next stage is one an organization might prefer to avoid, but more than likely will experience. "I call that the course-correction phase. It's when you realize that perhaps you've been growing a little bit too fast or have taken some wrong moves and need to make some adjustments."
Lastly is the institutional stage. "That's the phase in which we will be a well-rounded and smooth-running organization that is well-known and appreciated in the community. We'd have a strong financial position with endowments and regular big-ticket donations. We'd have a structured management with strong institutional policies – all signs of a well-run business."
So where is the Gulf Coast Symphony at this moment? "I believe we're overall in a growth stage right now. But the strategic domains on which we've built our strategic plan – programming, finance, marketing, board and staff development – have been experiencing their own mini cycles. The majority of those domains are in a growth phase, though we've made some minor course corrections in some of them. That's natural, but we're succeeding."
Susan says her aim is quickly to reach the pinnacle of Michael Kaiser's strategy – the institutional stage. "We're not there yet, though there are some areas where our toes have dipped into that water. Over time, an organization can swing back and forth between the various phases. I want to graduate to that institutional phase and stay there."
So what needs to be done to settle permanently into that end stage? "With all our recent changes, it comes down to how we work together to make the right decisions. That's where I see myself coming in – finding solutions that work both for the artistic and business sides."
Oh, Give Us a Home…
The GCS rents its MACC space at the Unitarian Universalist Church's campus on Daniels. Susan says ultimately the orchestra wants to build its own one-stop performance, rehearsal, music-education and administrative facility. "We're targeting three to five years, and we have our eye on where we'd like it to be. We now have to carefully plan how we get there."
For now, the recently christened MACC needs to catch on better with the public, Susan says. "We're working on improving the customer experience. Audiences have been growing. But we need to spruce the hall up a little and promote it more. We're close to getting an 18-foot street sign approved by local authorities. And we've just gotten our liquor license approved. So, we should be able to set up a concession area there soon."
The orchestra also needs to turn its eye toward developing a pillar of its mission. "We need to broaden our community outreach, especially our flagship MusicWorks educational program for children who otherwise wouldn't get involved with music. We're here to give back to the community. Our raison d'etre isn't to make money. It's to be involved in the community on multiple levels. That's the one area we strive to grow."
Excelsior!
By Art Mooradian