Feb. 24 7PM | Feb. 25 2PM | Feb. 25 7PM
The 75th anniversary of Rodgers & Hammerstein's first collaboration! Curly, a cowboy, and Laurey, a farm girl, play out their love story in turn of the century Western Indian territory. Although the road to true love never runs smooth, with these headstrong romantics holding the reins, the journey is as bumpy as a surrey ride down a country road. Gulf Coast Symphony and Broadway Palm Dinner Theater again collaborate to present a great American musical.
Sponsored in part by: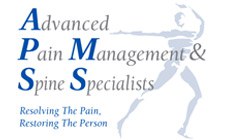 About the Composer
Richard Rodgers
Richard Rodgers' contributions to the musical theatre of his day were extraordinary, and his influence on the musical theatre of today and tomorrow is legendary. His career spanned more than six decades, his hits ranging from the silver screens of Hollywood to the bright lights of Broadway, London and beyond. He was the recipient of countless awards, including Pulitzers, Tonys, Oscars, Grammys, and Emmys. He wrote more than 900 published songs and forty Broadway musicals.
Read More ››
Oscar Hammerstein II
Oscar Hammerstein II was born on July 12, 1895 in New York City. His father, William, was a theatre manager and for many years director of Hammerstein's Victoria, the most popular vaudeville theatre of its day. His uncle, Arthur Hammerstein, was a successful Broadway producer and his grandfather, Oscar Hammerstein, a famous opera impresario.
Read More ››
Synopsis 
Rodgers & Hammerstein's first collaboration remains, in many ways, their most innovative, having set the standards and established the rules of musical theatre still being followed today. Set in a Western Indian territory just after the turn of the century, the high-spirited rivalry between the local farmers and cowboys provides the colorful background against which Curly, a handsome cowboy, and Laurey, a winsome farm girl, play out their love story. Although the road to true love never runs smooth, with these two headstrong romantics holding the reins, love's journey is as bumpy as a surrey ride down a country road. That they will succeed in making a new life together we have no doubt, and that this new life will begin in a brand-new state provides the ultimate climax to the triumphant OKLAHOMA!
Read More
On a radiant summer morning in Indian Territory not long after the turn of the century, Aunt Eller sits on her porch churning butter and looking out over her farmstead. Curly, a local ranch hand, comes to call. Curly and Eller's niece, Laurey, have a lot in common—both are equally smitten with the other, and both are too proud and stubborn to admit it. When Curly grandly offers to take Laurey to the box social that evening, Laurey claims that he can't escort her in style and refuses to believe that he has rented a classy rig for the occasion. Jud Fry, Laurey's hired hand, settles the matter by announcing that he will take her to the social and because she is scared of Jud, who has a morose, vindictive temperament, Laurey is too frightened to turn him down. Curly invites Aunt Eller to ride with him.
Laurey's friend, Ado Annie, is caught between two fellows too. Will Parker has just returned from Kansas City where he earned $50 in a rodeo—the exact sum Ado Annie's father, Andrew Carnes, told Will he had to come up with if he wanted to marry Ado Annie. However, during Will's absence Ado Annie has become transfixed by the Persian peddler man, Ali Hakim, whose sales pitches—whether they be for egg beaters or stolen kisses—always leaves her swooning.
Ado Annie may not know which way to turn, but her father is having no such problems: Will, since he already spent the $50 on wedding gifts for Annie and technically doesn't have the cold cash any longer, has lost his chance at marriage—while Ali Hakim has been so forward with Annie that nothing short of a shotgun wedding will do!
At the box social that night lots of men bid for Laurey's hamper but, as the biddings rise, so does the tension as Jud and Curly square off. Curly sells his saddle, his horse and then even his gun to raise enough cash to buy the hamper and the right to escort Laurey, which frustrates Jud. When Jud corners Laurey in the barn later on, her frightened calls for help bring Curly to her side. Jud runs off, and finally, Laurey and Curly confess their love for each other.
Ali Hakim, still trying to maneuver his way out of marrying Ado Annie, contrives to bid $50 for all the gifts Will bought in Kansas City. With cash in hand, and a few rules in mind, Will approaches Ado Annie again, and this time they set a date.
Three weeks later, Laurey and Curly are married. Gertie Cummings, an annoying flirt who couldn't get her hands on Curly, has managed to snare a husband anyhow—Ali Hakim. Will and Ado Annie are hitched as well and everyone is celebrating. The wedding festivities pall, however, when Jud Fry stumbles in, uninvited and unwelcome. He gets into a fight with Curly and ensuing melee, the drunken Jud falls on his own knife and is killed. Curly's friends don't want him to have to spend his wedding night in jail and so, a trial is held on the spot and Curly is acquitted. With their friends and loved ones waving them on, Curly and Laurey drive off on their honeymoon, "in a surrey with the fringe on the top."